Gracehill Afterschool club Ballymena had a fantastic summer despite the weather .  Pauline from  Jumping clay came along and made some lovely creations with the children. Some children made a cookie monster. Others made a ladybird.  Lots of time and effect was put into making these models. The children took these home to display in a special place.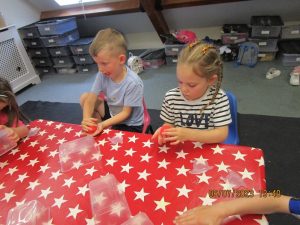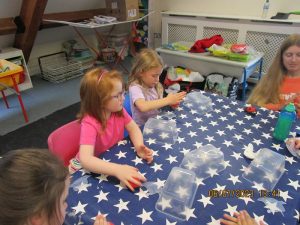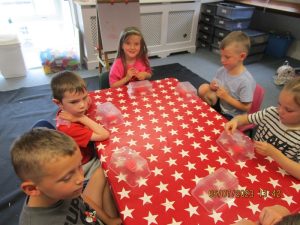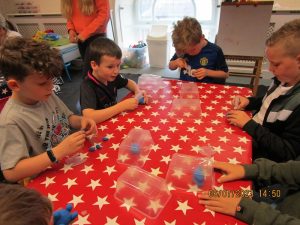 Anna from Northern Ireland Water came for a visit. The children enjoyed an educational talk.  Anna did little quizzes with the children learning how to save water in our homes.  The children also learnt about what should not be flushed down the toilet.  Anna gave the children a timer for the shower, a gym bag and a water bottle. Thank you to Anna for a very informative talk.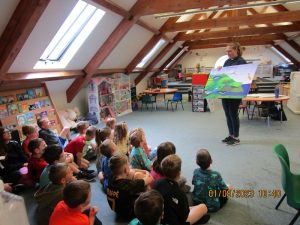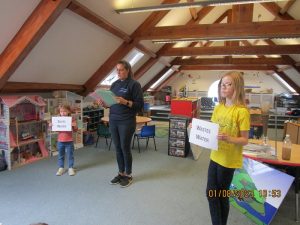 Gracehill Afterschool Club children had a great day out at The Jungle in Moneymore.  We travelled by bus to take part in the Forest School activity.  Helen and her team had a great day of fun organised. The children enjoyed making their own paint and making decorations from wood. The older children learnt how to safely light a fire by using flint and steel.  Games were played at the Forest School where the  children had to hide and try not to be seen. The mud kitchen was a big hit with lots of delicious food being served up.A picnic lunch was enjoyed by all. A great day was had by all and we had a few sleepy heads on the way home!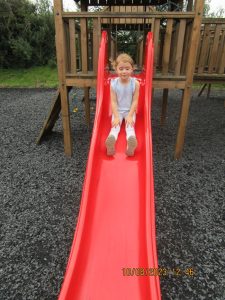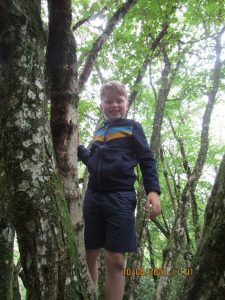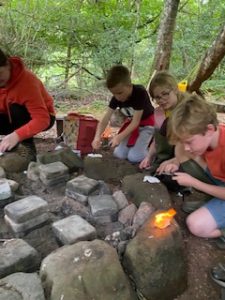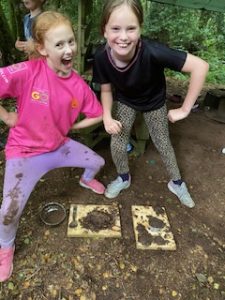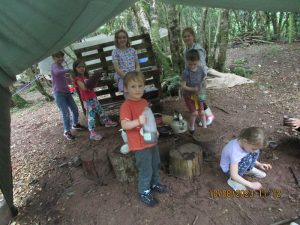 We finished off our summer fun at Gracehill Afterschool club with a visit from James.  The children really enjoyed Fun with Drums and James kept everyone entertained with lots of different games.  Some of our children have really good rhythm and will maybe one day make great musicians.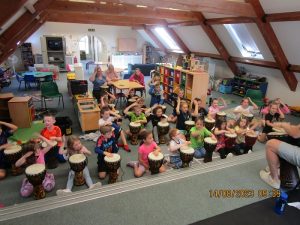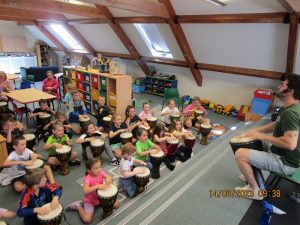 The children at Gracehill completed lovely art work over the summer and some colourful pictures were put on display in the playroom.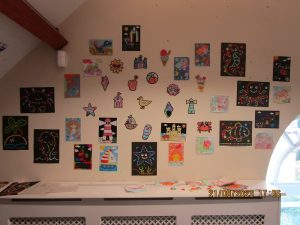 Despite the weather we all had a great time over the summer at Gracehill Afterschool Club Ballymena.